From the land of Nationsbank, Hardees, Family Dollar Stores, Food Lion, and Lowes Hardware comes another Carolina Corporation destined to forge into global marketplaces previously dominated by their larger competitors.
COMPANY OVERVIEW
McDonald Services President Jim McDonald is looking to the future in order to plan expansion and likes what he sees. Already the Charlotte, North Carolina firm has followed the Food Lion grocery chain (Salisbury, NC) into Texas, Oklahoma, Florida, and Pennsylvania by supplying vertical balers for their national expansion program.
Jim McDonald's experience in industrial machinery began as a heavy equipment repairman in a scrap metal yard. As Jim's experience grew, local operators of industrial services began to seek him out for repair services on electrical and hydraulic equipment not available from any other source.
Due to the increased demand of Jim's expertise, McDonald Services would be formed in April 1983. Jim's new company began servicing balers, conveyors, auto ties, and all forms of solid waste handling equipment. As McDonald Services grew, the company found themselves working on every type of baler in the market. At one time, MSI was maintaining approximately seven hundred machines. This workload allowed Jim McDonald to amass more technical knowledge than anyone else in the industry.
Soon thereafter, McDonald Services began building their own line of balers and in July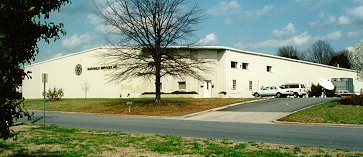 1986, McDonald Services delivered the 1st of what was to become a successful line of vertical balers.
In the early months of 1991, Jim McDonald began manufacturing horizontal balers with 'piggy back' shredders for the news industry. Jim states that "[MSI] brought modern baler technology to an entire industry that was being overlooked by other manufacturers."
The closing months of 1991 saw MSI expand into the Midwest markets with their new horizontal baler design. In the 3rd quarter of that year, MSI delivered a brand new,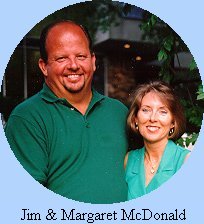 top-of-the-line two ram horizontal to a Chicago refuse hauler. 1991 was the first year the company was placed on Charlotte Business Journal's 50 Fastest Growing Companies at 47th. Continued demand for retail store verticals plus the introduction of an MSI designed and manufactured auto tie for horizontals allowed the company to place 23rd in 1992.
R & D concentrated on slow speed / high torque shredders for 1993, and today these units are successfully serving recyclers in the Midwest and Canada.
Throughout 1994 and 1995 McDonald Services has diversified its manufacturing to include slider bed, steel hinge pan , and combination belt conveyor systems. These units are manufactured to suit the specific needs of each individual company.
Today, MSI is more than an OEM and service company. McDonald Services has truly evolved into a "One Stop Shop", and Jim McDonald has been able to accomplish that by -
"DOING WHATEVER IT TAKES"
---
To get a more comprehensive list of MSI products, click "PRODUCTS" on the menu bar or click here.