WE CUSTOM BUILD THE FINEST CONVEYORS IN THE WORLD
---
MSI Combination Belt Conveyors consist of a flexible, long wearing PVC belt that moves on a system of steel rollers and T-1 steel wear pads. This design has proven to be a winner where economics, dependability, and useful life must be considered. These conveyors are excellent for use in recycling installations and solid waste handling facilities.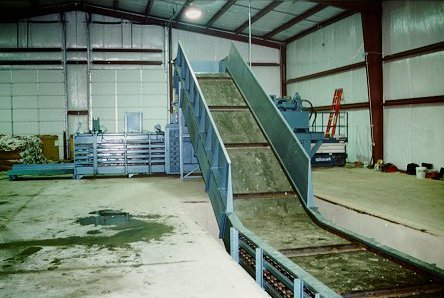 ---
MSI Combination Belt Conveyors features Include:

Belting - 6" Pitch 250 PVC (Coated Both Sides)

Chain Rollers - 3" OD Steel

Hydraulic or Electric Drives Available
---
MSI Combination Belt Diagram:


Specifications and Nominal Dimensions Subject to Change without Notice.
---
Please call us at 800.468.3454 for pricing information. Thank you for your interest.
---
© 1997 McDonald Services Incorporated. All Rights Reserved.