MCDONALD SERVICES PROVIDES UNPARALELLED TECHNICAL SUPPORT FOR ITS FULL LINE OF RECYCLING EQUIPMENT
---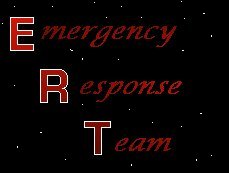 The McDonald Services, Incorporated provides impeccable technical support for our full line of recycling equipment. Our engineering department is available to answer your questions and remediate any problems that you may have with your McDonald Services recycling system. MSI also maintains a state-of-the-art computer design department that is available at any time to help you make your MSI recycling system work better.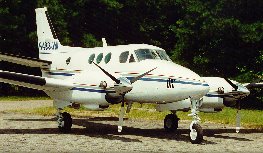 McDonald Services, Incorporated Baling systems are supported in the United States and Canada by our corporate flight department, complete with our own in-house pilot. This capability allows our excellent MSI engineering staff to have a rapid response time for your service and repair needs, ensuring your MSI Baling system is on-line and producing revenue for your company.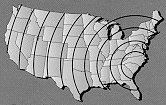 Use this convenient map of the United States to locate your company and determine the amount of flight time that would be needed for our corporate flight department to reach you. Each ring represents one hour segments of flight time from Charlotte, North Carolina. Customers in Canada need to call our international headquarters in order to determine approximate flight time.

In addition, MSI Baling Systems can be equipped with a telephone modem to allow monitoring and troubleshooting capabilities from our corporate office. The programmable controls can be customized through the telephone modem to make the MSI Baling System run efficiently while maintaining high production rates.
---
Please call 800.468.3454 for pricing information. We appreciate your interest.
---
© 1997 McDonald Services Incorporated. All Rights Reserved.